Skontaktuj się z nami
Telefon
Polska
+48 58 762 17 80
Formularz kontaktowy
Z przyjemnością odpowiemy na Twoje pytania.
> Kontakt
10.11.2020
Time and cost savings with Haeger® insertion machines
The modular design, extensive tool sets and the variety of models of the Haeger insertion machines offer maximum flexibility and allow a solution to be worked out for every fastening task. Even customer-specific special solutions can be implemented effortlessly, because the hydraulic mechanics can be equipped modularly depending on the requirements.

Interested parties can convince themselves of the time and cost savings of the products in a practical test with the Haeger® 824 WindowTouch 4e in manual and automatic mode: 100,000 fasteners were installed in one test in automatic mode.

This proved to be 59% more efficient than the manual insertion of the fasteners, which resulted in time and cost savings of 58 hours or € 1,989. The following video contains detailed information on the experiment.

> to the Video
Our service for you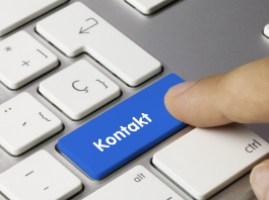 KVT-Fastening offers the possibility to have a benefit calculation that is individually tailored to customer needs. Simply use our link below to contact our experts from the Automation and Tools team.


If you prefer to convince yourself of the quality of Haeger insertion machines, you have the opportunity at KVT-Fastening: At the Illerrieden site, interested parties can convince themselves of the multifunctional system and test and operate the use of their specific materials under real conditions. You can also use the following link to our contact form for this purpose.



We advise you free of charge, quickly and competently.
By working with Haeger, KVT presents itself in the industry as a competent partner for trends and solutions in connection technology and bundles unique competencies along the entire value chain. There are currently five different press-fit machines in the portfolio, more information can be found on our Haeger brand page.