Skontaktuj się z nami
Telefon
Polska
+48 58 762 17 80
Formularz kontaktowy
Z przyjemnością odpowiemy na Twoje pytania.
> Kontakt
21.02.2018
Exhibition notification: bigHead will be at JEC World 2018 in Paris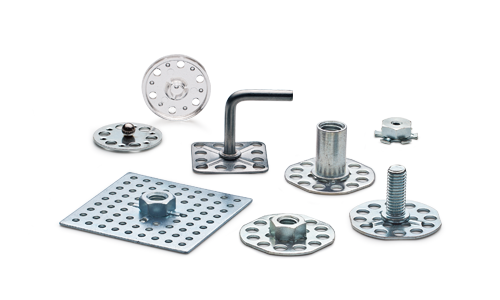 The JEC World Composites Show takes place from March 6 to 8 in Paris.The leading trade show for composite materials examines all facets of fastening technology. Over 1,300 exhibitors are expected, one of which will be the close technological and KVT-Fastening sales partner, bigHead Bonding Fasteners Ltd. In Hall 6 at stand E45, the specialist for innovative fastening solutions will be displaying a cross-section of its range. A large number of customers from all manner of different sectors bear impressive witness to the spectrum offered by the bigHead fasteners.
Over 400 standard varieties available
At KVT-Fastening over 400 standard varieties of the bigHead fasteners are available, from which over 5,000 individual variations have already been produced. Customers from vehicle manufacturing, shipbuilding, machinery construction and furniture manufacturing industries as well as other branches have a great selection of these alternatives to traditional methods of fastening. The flexibility of the bigHead fasteners lies in their construction: a number of fixing points, such as threaded rods, pins, nails, nuts, threaded stand-offs, hooks etc. – can be applied to a spot welded on the base (the head). This not only means the fasteners can be integrated "invisibly" in many plastic components and composite materials; in addition, no drilling is necessary, as it is in traditional connections, which can mean the strength of the component is adversely affected. The bigHead fasteners are either embedded in the surface of the composite working material or is bonded to it using a variety of fixing methods.